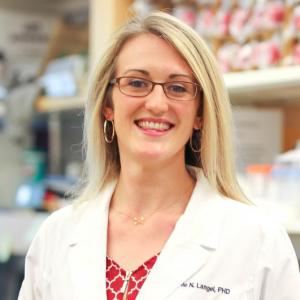 Director, Maternal-Fetal Dyad
Contact Information:
Stephanie Langel, PhD is a Medical Instructor and faculty in the Department of Surgery and is a member of the Center for Human Systems Immunology. Stephanie's group studies mucosal immune correlates of protection to viral infections, particularly in the maternal-neonatal dyad. Stephanie collaborates closely with the Tomaras group in understanding mucosal immunity to influenza infection and vaccination through the Collaborative Influenza Vaccine Innovation Centers (CIVICS) at Duke's new RTP campus.