https://www.ghdiscoverycollaboratory.org/
The Global Health Discovery Collaboratory (GHDC) is sponsored by the Bill and Melinda Gates Foundation (BMGF). This platform provides investigators with access to several specialized research platforms to accelerate vaccine discovery and translation across infectious disease areas. Our group leads the Antibody Dynamics Platform and is involved in the interrogation of the biophysical and functional properties of antibody isotypes and subclasses to a variety of global health diseases such as malaria, typhoid, rotavirus and COVID-19.
---

The Collaborative Influenza Vaccine Innovation Centers (CIVICs) program was created by the National Institute of Allergy and Infectious Diseases (NIAID), part of the National Institutes of Health (NIH), to develop more durable, broadly protective, and longer-lasting universal influenza vaccines. The Duke CIVIC Vaccine Center (DCVC) uses its record of success in vaccine design and the expertise of its collaborative network to improve influenza vaccine candidates and platforms with innovative technologies, and the Duke CIVICs Clinical Core conducts clinical trials and human challenge studies for promising influenza vaccines, vaccine components, and vaccine delivery systems. Our group works with both the DCVC and the Clinical Core to develop and qualify influenza-specific humoral assays to evaluate the immune responses elicited in clinical trials and identify correlates of protection.
---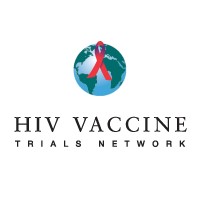 The HIV Vaccine Trials Network (HVTN) is the world's largest publicly funded multi-disciplinary international collaboration facilitating the development of vaccines to prevent HIV/AIDS. The HVTN conducts all phases of clinical trials, from evaluating experimental vaccines for safety and immunogenicity to testing vaccine efficacy. Dr. Tomaras is Director of Laboratory Science for the HVTN Laboratory Center, PI of the Duke HVTN Laboratory, and mPI of the HVTN Laboratory Operations Center.
---

https://www.coronaviruspreventionnetwork.org
The COVID-19 Prevention Network (CoVPN) was formed by the National Institute of Allergy and Infectious Diseases (NIAID) at the US National Institutes of Health to respond to the global pandemic. Using the infectious disease expertise of their existing research networks and global partners, such as the HIV Vaccine Trials Network, NIAID has directed the networks to address the pressing need for vaccines and monoclonal antibodies (mAbs) against SARS-CoV-2.
---

The Comprehensive Antibody-Vaccine Immune Monitoring Consortium (CAVIMC) is a component of the Bill and Melinda Gates Foundation sponsored Collaboration for AIDS Vaccine Discovery (CAVD; https://www.cavd.org).
The goal of the CAVIMC is to facilitate the discovery and eventual licensure of a safe, effective and practical HIV-1 vaccine for the world. The CAVIMC aims to accomplish this by using valid laboratory criteria and Good Clinical Laboratory Practices (GCLP) to monitor antibody responses in the systemic and mucosal compartment in preclinical and clinical phases of vaccine testing. It also aims to identify correlates of protective immunity and to generate new scientific findings that will help bridge the gap between preclinical vaccine discovery and human clinical trials.
---

The Coronavirus Immunotherapy Consortium (CoVIC) is a global partnership to accelerate discovery, optimization, and delivery of antibody-based therapeutics against SARS-CoV-2, and is supported by the COVID-19 Therapeutics Accelerator, a collaborative effort funded by the Bill and Melinda Gates Foundation, Wellcome, MasterCard Impact Fund and others as well as by the GHR Foundation.
---

The Delaney Collaboratory to Cure HIV-1 Infection by Combination Immunotherapy (BEAT-HIV Collaboratory) is a consortium of more than 60 top HIV researchers from leading academic research institutions working with government, nonprofit organizations, and industry partners to test combinations of several novel immunotherapies under new preclinical research and clinical trials. The mission of the BEAT-HIV Collaboratory is to define the most effective way to combine immunotherapy regimens to cure HIV. Our central hypothesis is that through a better understanding of HIV latent reservoirs and reactivation, HIV functional cures will be achieved by combination immunotherapy inclusive of several arms of the immune response: innate, humoral and T cells. Our mission will be supported by a structure that will pursue three initial research focus areas with support from four scientific research support groups and the Community Engagement team and significant input from our Community Advisory Board.