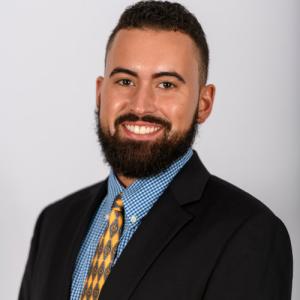 Science Program Leader I
Contact Information:
Griffin received an MPH in Epidemiology and Biostatistics from Tufts University and an MS in Biohazardous Threat Agents and Emerging Infectious Diseases from Georgetown University. In his initial work with the Reeves lab, he participated in tissue processing and flow cytometry; as well as assisted in a project to identify adaptive NK cell-specific gene signatures in livers. Griffin's current duties include developing, planning, and implementing activities to support the laboratory, such as identifying relevant external funding sources, creating and maintaining a resource library, and ensuring communication of information on funding opportunities to faculty and staff.